We continue the series "VIKI in real life" and this time we present a garden in Cluj-Napoca, located on the terrace of an apartment, managed entirely by the automatic irrigation system implemented in VIKI.
We wrote a lot about what VIKI can do, about the ways it can make our lives easier, about how it protects our house, about how it ensures the desired comfort and much more. But it is important to actually see what a house equipped with the VIKI automation system looks like in everyday life, so we take another look at our customers' homes.
You could see in a previous article how a day with VIKI looks like, after we recorded it "at work" in a real house – you can see the article and the clip here.
This time, we show you how the smart home integrates a terrace garden in the middle of the city. Because it is here where one needs a green garden, an oasis where you can go after a busy day, the owners have arranged their terrace like an urban garden. But such a garden requires attention, care, time – and most of us do not have it. This is where VIKI comes in.
The "virtual butler" takes care of the garden, just as it can maintain any green spaces, such as the lawn or a green wall inside. After the settings are made by the owner, VIKI activates the appropriate irrigation program for each area of the garden, with no need for humans' intervention.
The irrigation system includes a water storage tank (with dechlorination function) and several plant irrigation circuits. A set of actuators equipped with pre-programmed actuation or direct control from a computer user interface allows filling the tank with water and controlling the irrigation circuits.
The graphical user interface allows the visualization of the working mode of the irrigation system, of the operating times for each circuit, there is also an edifying graph on the surplus water offered to the plants.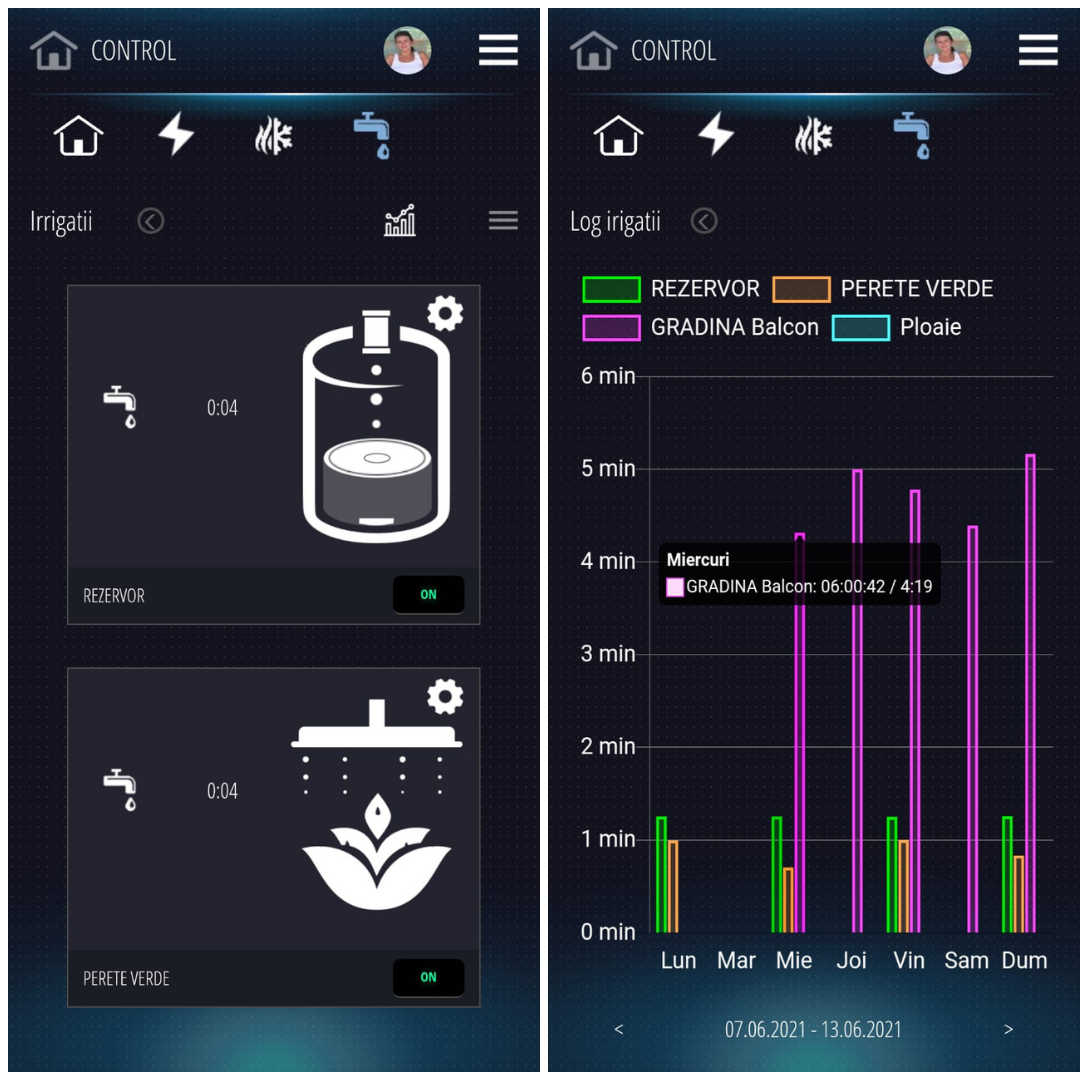 If the flow of the water network does not meet the amount needed to irrigate the spaces, the garden can be divided into several areas that are irrigated out of phase over time. In this case, the operation of each circuit can be programmed from the VIKI interface. We can establish programs that are repeated weekly, specifying the days of the week in which we want to activate the irrigation system and the length of time for which each subsystem (tank, irrigation circuit) to be operational.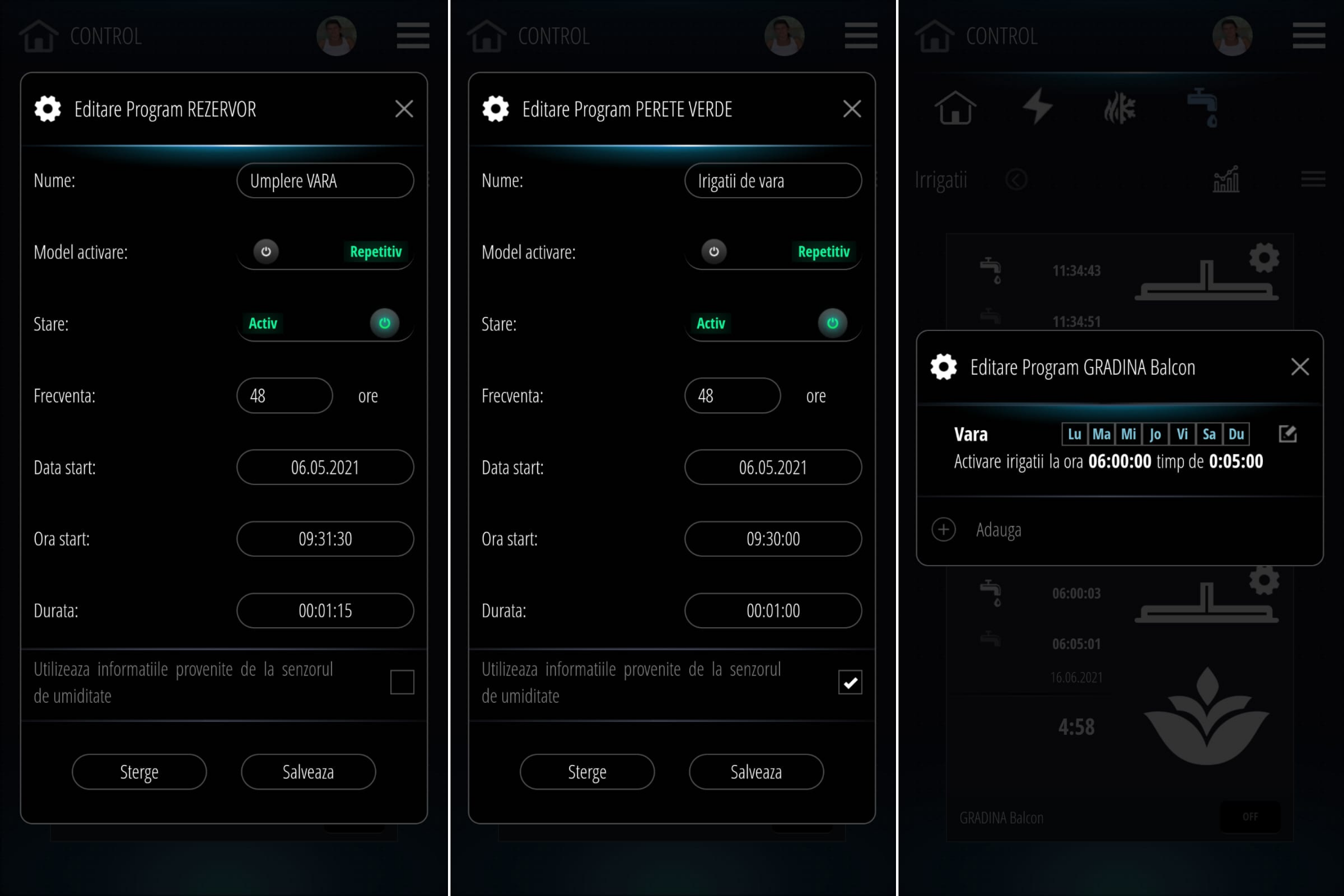 This way, we will be able to go on holiday in peace, without asking our friends to water our plants. Moreover, we will be able to enjoy our urban garden without worrying about watering – excessive or deficient. VIKI will always know the right time for irrigation, but also the amount of water needed for each plant.